About Marlene Fleenor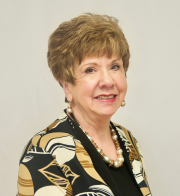 Marlene Fleenor is a certified, licensed General Agent with Consolidated Marketing Group, PC ("CMG"). She is an expert in helping people understand and purchase various insurance products.
Marlene specializes in helping people understand and purchase Medicare Supplements, Medicare Advantage plans, Long Term Care Option, Annuities, Life Insurance policies and Final Expense Policies. Her main focus is the overall senior citizen market, however, she is also able to assist those individuals under 65 that are on Medicare Disability in finding affordable coverage..
Marlene attended East Tennessee State University. She has been a licensed certified agent for over 37 years, having completed numerous certification courses in all phases of insurance. Prior to her specialization in the Senior Market, she was an auto and homeowners agent in both the Knoxville and Chillicothe, Ohio markets.
She is also a past Insurance Market Manager for AAA Southeast Ohio. Marlene organized the Insurance Women in Chillicothe and served as past president of the Insurance Women of Knoxville.
Marlene is married, lives in Kodak, has two children and 5 grandchildren who are her pride and joy
Call Marlene today at 865-719-9017 (cell or text) 865-693-8401 (office)